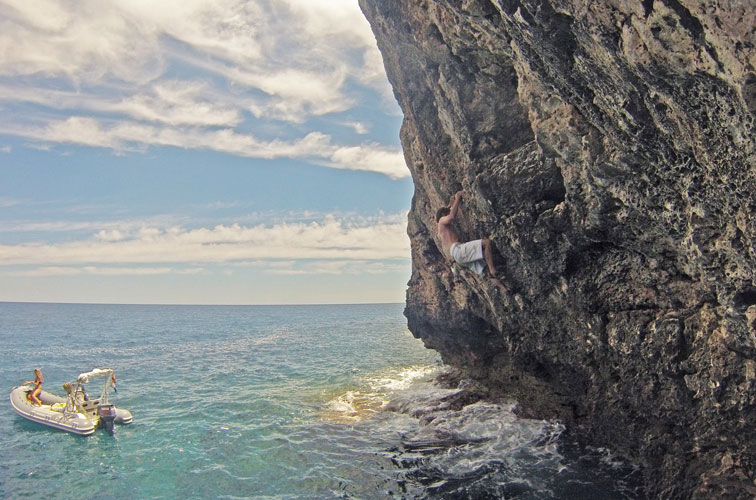 Psicobloc, Psicobloc y más Psicobloc!
There are already a large number of DWS ( Deep Water Soloing) spots published in Mallorca and it is really difficult to discover something better than we already know nowadays. But Mallorca is really infinite ... many miles of coast, many undiscovered caves, amazing islets ... we don´t find its limits!
We previously published through our social networks a new area of DWS that we opened last year together with our friend Eneko Pou (Hermanos Pou) which we found interesting.
Due to the release of our new Blog, we want to share with you again the topo (download here) with lines opened. Seeing the pics again, have remind us that the DWS season is just around the corner!
It is a small spot located at about 400m from the lighthouse of Portocolom with several lines of excellent quality and medium difficulty. We discovered this project from the water, in one of our explorations by boat, and although it is possible to access from the top, it is not easy to see the spot from above.
There are several lines that still can be opened, so we will keep updating!
For more info about the spot or if you are interested in one of our DWS boat tours or courses, do not hesitate to contact us!
Tags: