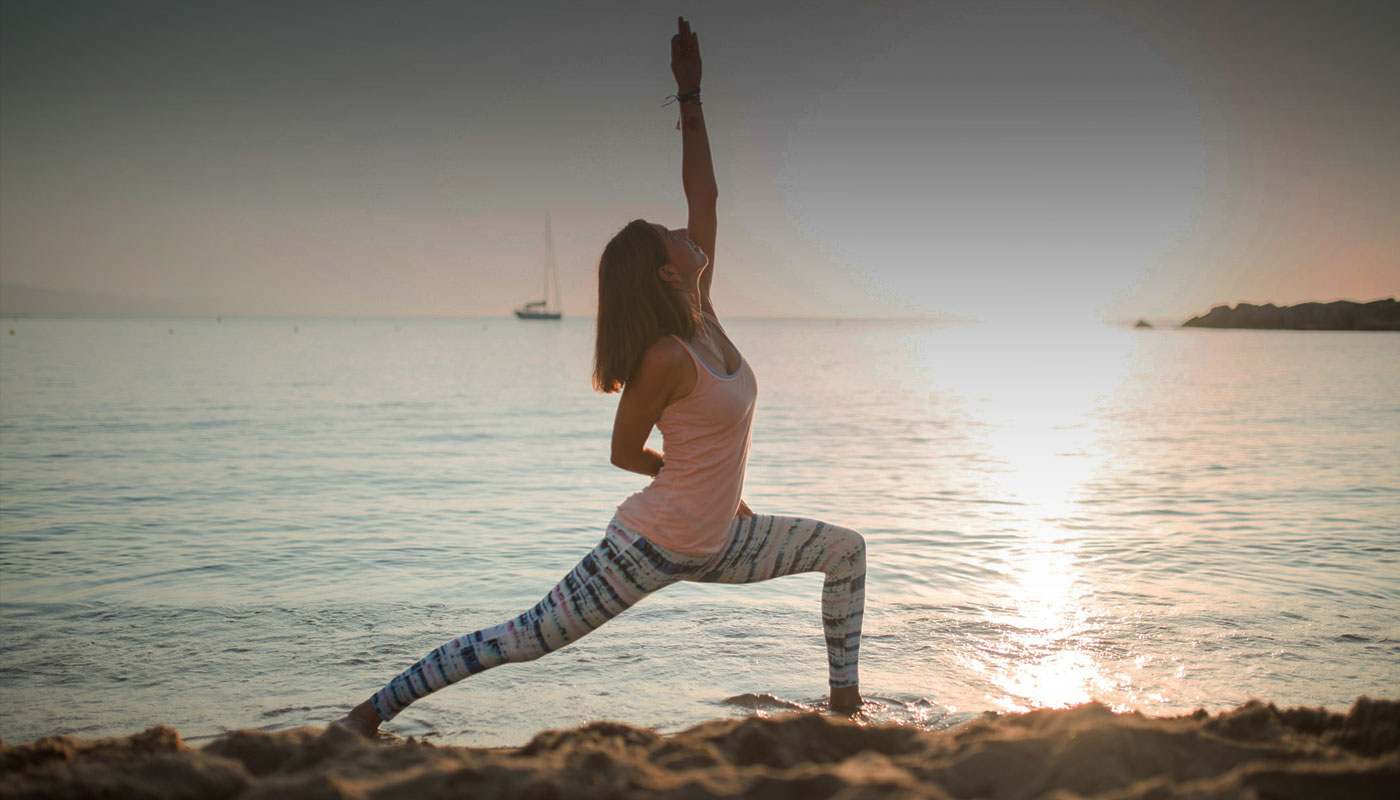 "YOGA & ADVENTURE IN MALLORCA 21st-24th SEPTEMBER"
DOWNLOAD HERE THE COMPLETED INFO ABOUT THE
What is Soul & Adventure? The Soul & Adventure project is born from the necessary natural link between the well-being of self-knowledge, the serenity of meditation, and the joy and respect for nature that we feel by developing activities that involve exploring a unique environment in a fun and challenging.
Soul & Adventure only wants to be a bridge of communion between the inner world of each person and nature enjoying one of the most beautiful faces of the Mediterranean

Why Mallorca? Mallorca is a magical island where we can fi nd numerous and varied wonders of nature. Beaches and coves with crystalline waters, fi elds and mountains that hide jewels waiting to be discovered. An island with a magnetic, natural and positive energy that astonishes by its beauty and where the good weather allows us to practice outdoor activities all year. We hope you discover that magic for yourself.
What are we going to do? Yoga, Meditation and Adventure in Mallorca.
Our proposal is 4 days on the island of Mallorca in an idyllic place like Casa Dima, with healthy vegetarian food, discovering Mallorca through adventure sports such as Coasteering, Trekking or Climbing and reconnecting with us with Yoga classes Every morning and meditation in the evenings. It is a complete proposal to disconnect from your routine and reconnect with you and with nature in a magical place like Mallorca
The House and the Surroundings

Dima Center - Center for Conscious Living
We will be staying in Casa Dima, a 300-year-old typical Mallorcan farm located in the heart of the island, raised on a hill, surrounded by woods and farmland overlooking a valley. We will be surrounded by olive, orange and fi g trees.
Casa Dima is located in the vicinity of San Juan, a quiet town outside the tourist masses. An ideal location for retreats where we hope you will disconnect and live new experiences.
Tags: