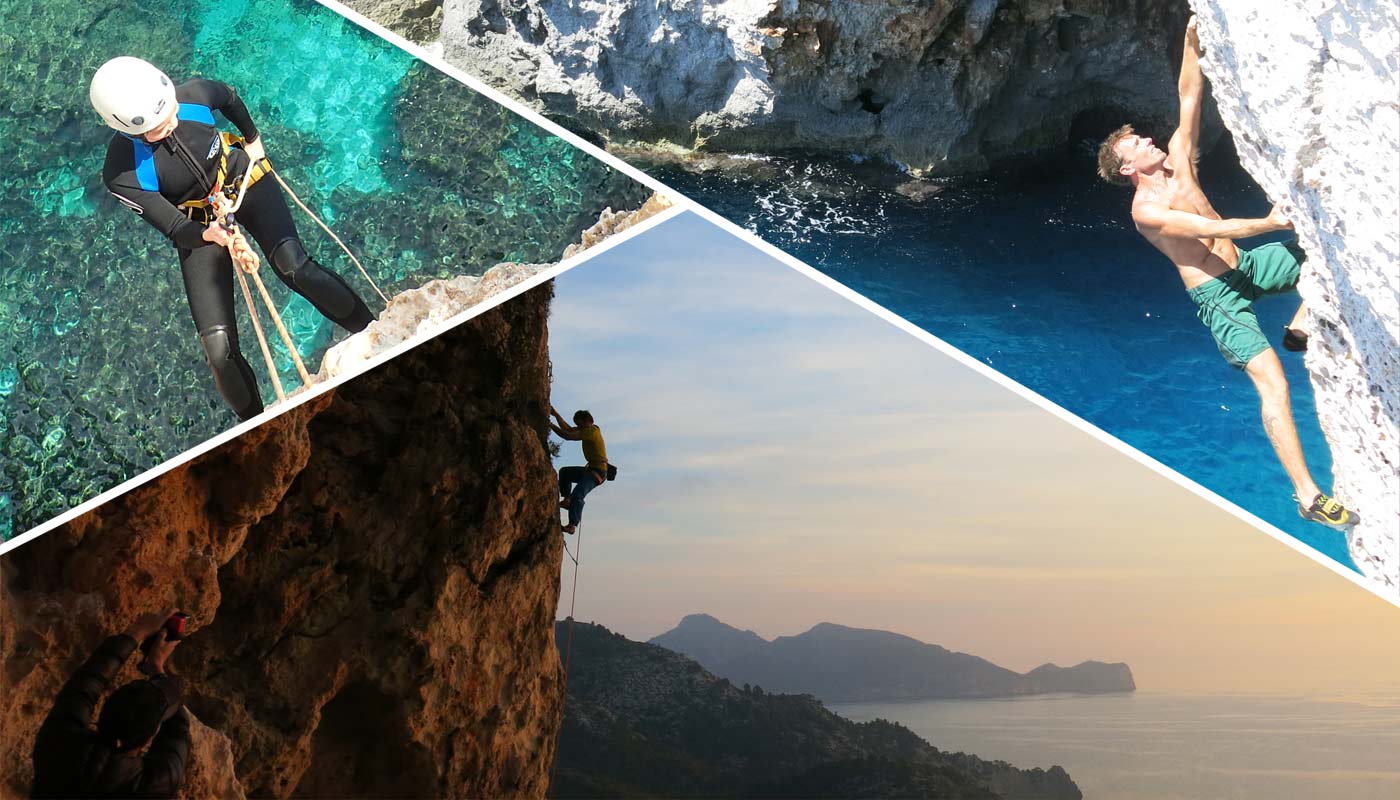 "CLIMBING CAMP IN MALLORCA 2nd-8th SEPTEMBER"
We propose a few days to get away to the magic Island of Mallorca. Disconnect from the routine, wake up with the fresh air of the vacation in which your only concern will be to prepare the backpack for the activity of the day.
WHAT WILL WE DO?
- 2 days of Sport Climbing: we adapt the day to your level. It dosn´t matter if you are beginner, you are learning to lead or you are an expert. It´s time to make the most of it and enjoy! Mallorca offers a wide variety of climbing areas, both close to the coast and in the mountains.
- 2 days of Deep Water Soloing by motorboat: Mallorca is the paradise of Deep Water Soloing. Infinity of lines and traverses for all levels above the most crystalline water. To enjoy to the fullest, we will go by boat. It is the safest, quickest and most convenient way to access different areas in the same day tour and with the possibility of climbing the lines that we want no matter how difficult the accesses are. We will ride by boat along the coastline, having a totally different view that it will make us to enjoy from the minute one.
- 1 day of Coasteering+Sea Caving: a combined activity in the sea. We´ll abseil above crystalline water and explore amazing caves. A day to give your hands a rest and discover other jewels of Mallorca.
IT INCLUDES:
- 6 nights in a fully equipped independent house with a maximum capacity of 10 people. Rooms to share (2 people). swimming pool and garden.
- 5 days of activites with guiding, technical safety equipment and accident insurance included.
- We will place at your disposal a vehicle/s so that you have total freedom in your free time..
PRICE: 690€/PAX.
INFO:
- Please get in touch to get more detailed information about our Climbing Camp in Mallorca.
Tags: